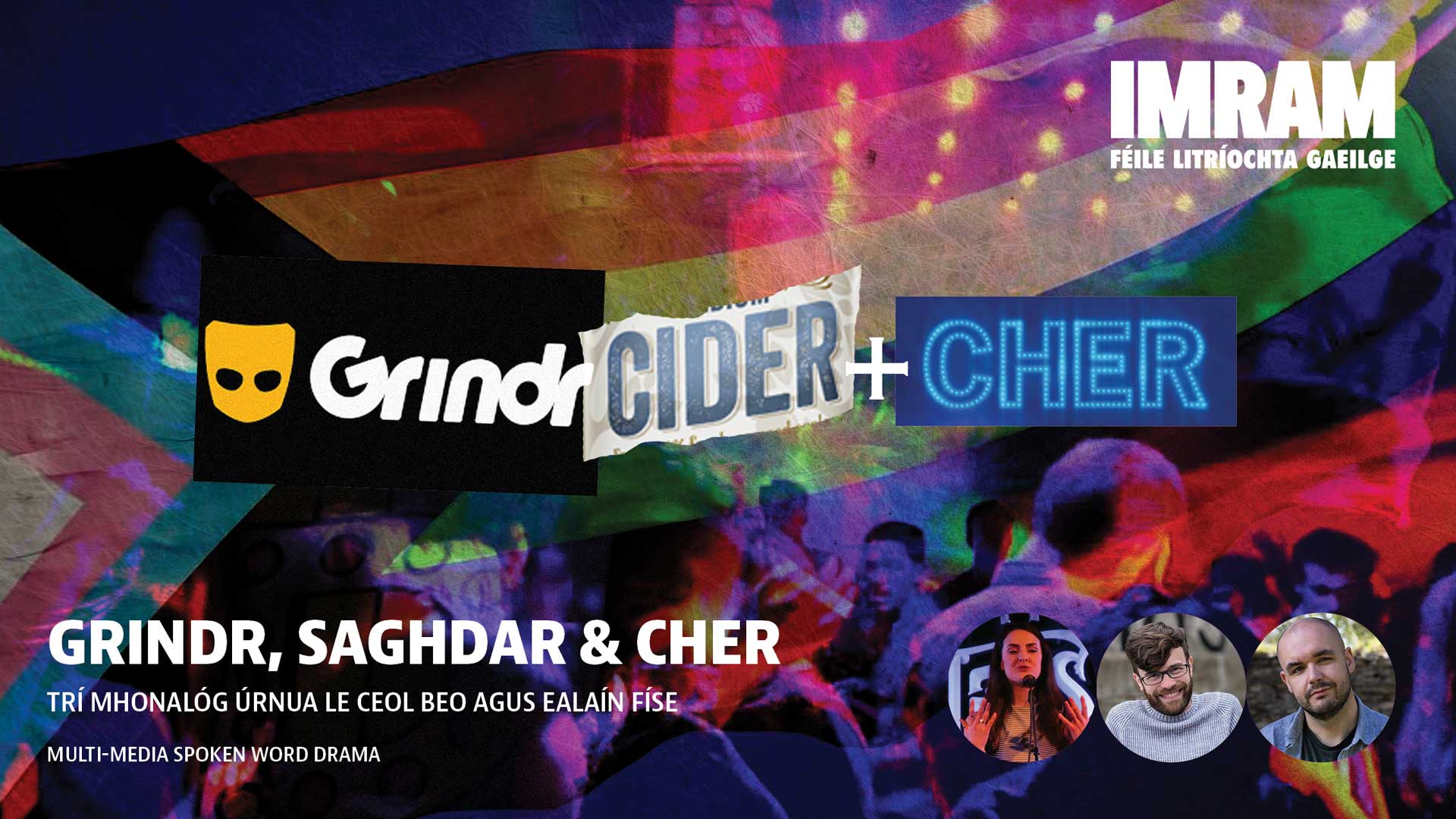 DÉARDAOIN 17 SAMHAIN
Thursday 17 November
8.00pm
SMOCK ALLEY
Exchange Street Lower
Temple Bar
Dublin 8
GRINDR, SAGHDAR & CHER
TRÍ MHONALÓG ÚRNUA LE CEOL BEO AGUS EALAÍN FÍSE
MULTI-MEDIA SPOKEN-WORD DRAMA
Tógann fear tuaithe a chéad chéim riamh thar an tairseach isteach i mbeár aerach. Freastalaíonn leispiach ar chóisir na gcearc le scata ban díreach ('díreach' mar dhea). Tugann fear bearradh gruaige dó féin nach bhfeicfidh ach fear amháin eile.
Trí mhonalóg. Triúr carachtar LADTA+. Trí dhearcadh ar leith acu ar an saol. Trí scéal a thiteann amach ar aon oíche amháin.
A man takes his first ever step across the threshold of a gay bar. A lesbian attends a hen party with a group of straight women (or "straight" women, to be precise). A man gives himself a haircut that only one other man will see. 
Three monologues. Three LGBTQ+ characters. Three different outlooks. 
Three stories taking place on one fateful night. Written by Ciara Ní É, Eoin McEvoy and Sam Ó Fearraigh for Oireachtas na Samhna 2022, this multi-media show features music by the group Bandia and atmospheric screen projections by Margaret Lonergan.
AerachAiteachGaelach (AAG) is a queer arts collective founded by Ciara Ní É and Eoin Mc Evoy in 2020 which operates through the medium of Irish. The group has over 70 members and the collective supports practitioners of a wide variety of art forms – playwrights, writers, musicians, drag performers and visual artists.
Cead isteach/Admission €10
Cead isteach/Admission €10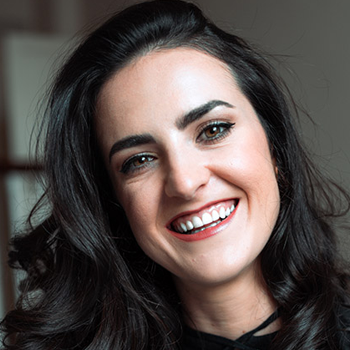 Ciara Ní É
GRINDR, SAGHDAR & CHER, 17 Samhain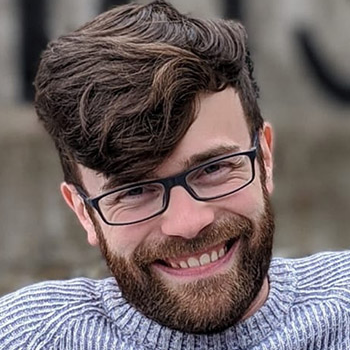 Eoin McEvoy
GRINDR, SAGHDAR & CHER, 17 Samhain
Sam Ó Fearraigh
GRINDR, SAGHDAR & CHER, 17 Samhain