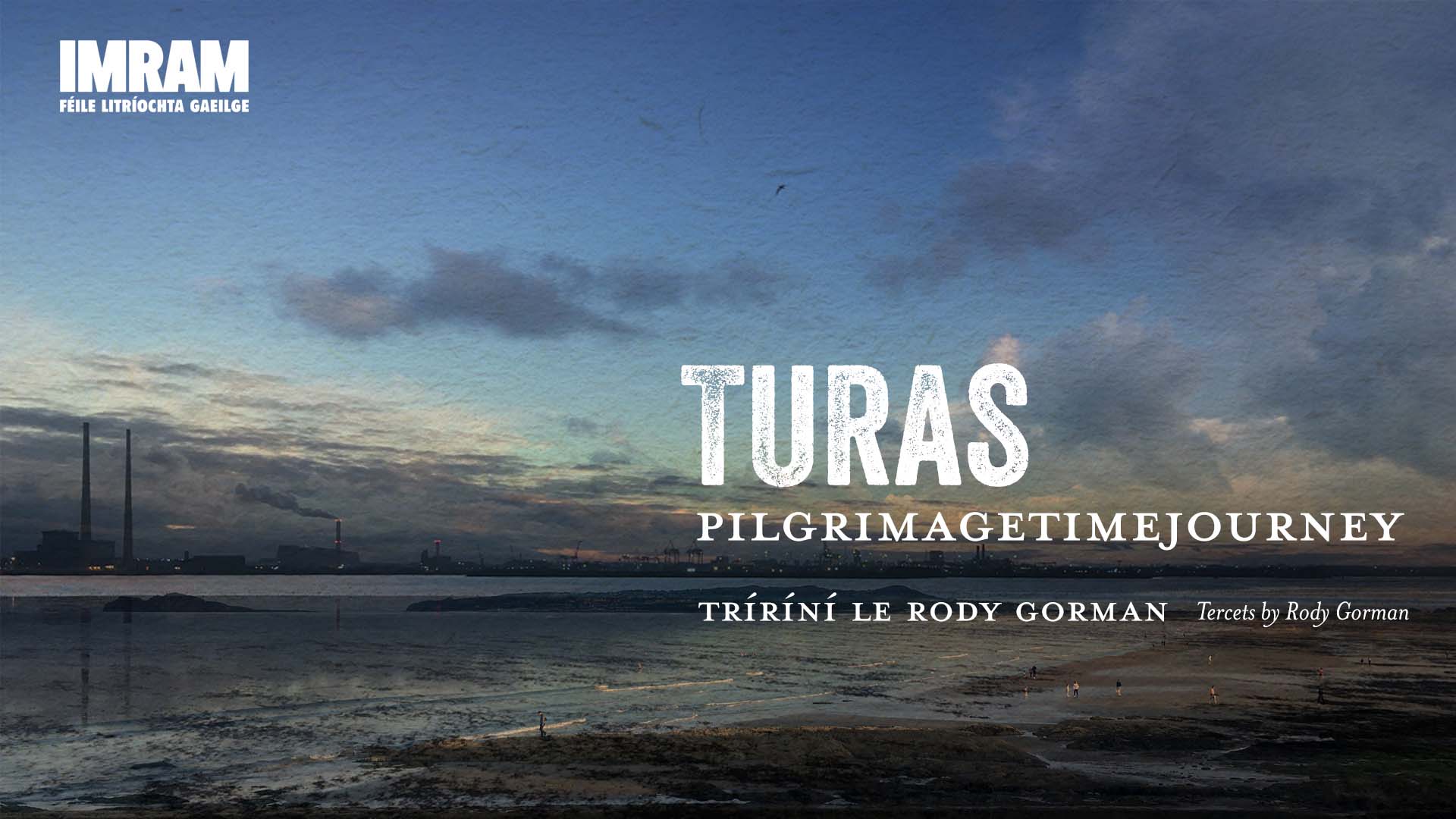 DÉARDAOIN 12 NOLLAIG
Thursday 12 December
8.00pm
ONLINE FILM
TURAS
PILGRIMAGETIMEJOURNEY
RODY GORMAN
Baile Átha Cliath, Dún Laoghaire, Cill Mhantáin agus Ríocht ársa Chualann a spreagann saothar gleoite seo Rody Gorman, tírdhreach agus cuimhní fite fuaite ina chéile. Tugtar ar imram sinn ar fharraige focal ó Mhuilte Uí Bheoláin agus Droichead Portobello i gcroílár na hardchathrach, via tránna Chuas an Ghainimh agus Rinn na Mara, go dtí sliabh eibhir Chipiúr agus lochanna Chill Mhantáin. Machnamh ar aislingí na hóige atá sa seó cumasach seo, le híomhánna scaileáin ó Mhargaret Lonergan agus fuaimdhreacha beo á gcruthú agus á seinm ag Seán Mac Erlaine.
Dublin, Dún Laoghaire, Wicklow and the ancient Kingdom of Cuala are at the heart of Rody Gorman's exquisite poetic pilgrimage through landscape and memory. In this series of tercets – three line poems in Irish and in English – Gorman takes us on a journey from Bolan's Mill and Portobello Bridge in Dublin city, via the beaches of Sandymount and Seapoint, to the granite mountain of Kippure and the lakes of Wicklow. He recalls school days 'on Charleville Road with Ms O'Rourke's books'; a childhood 'vision-poem dream beside the Poddle'; and sees himself 'back on my own in Bewley's, our salon de thé, like it was only yesterday and in 1966'.
Rody reads to visuals created by artist Margaret Lonergan and soundscapes created and performed by composer and musician Seán Mac Erlaine. Film editing by Liam Grant.
Cead isteach: Saor in aisce/Free
Artists In This Event Include: